The Country of the Neutrals
From Champlain to Talbot
James H. Coyne (1895)


This history, written in 1895, gives a brief account of the country of the Neutral tribe, who occupied numerous villages between the Grand and Niagara Rivers in southern Ontario. Contact population for the entire Neutral nation was estimated to be 30-40,000, making them perhaps more numerous than all of the five nations of the Iroquois nations combined. They were termed "Neutrals" because they historically did not take sides in the ongoing wars between their neighbors the Iroquois and the Hurons. The Neutrals themselves were attacked and scattered by the Iroquois in the early 1650s, leaving hardly a trace of their language, history, and culture save what was recorded by the few missionaries that visited them beforehand. After their reduction by the Iroquois, the remnants of the Neutral tribes seem to have been absorbed by the Iroquois or coalesced with refugees of the Petún and Hurons to form the Wyandot tribe.
This book consolidates accounts of the Neutrals recorded by early explorers and missionaries such as Champlain, De Laroche-Daillon, Sagard, Brebéuf, Chaumonot, and others. Together, these accounts provide an absorbing if fragmentary view of this once great tribe. This book also covers the subsequent inhabitants of the Neutral country: the Iroquois, French, Delawares, Mohawks, and English up through the beginning of the 19th century.


Massinahigan Series, 3
2005 ~ 80 pp. ~ 2 maps ~ Clothbound ~ ISBN: 1-889758-60-4 ~ $30.00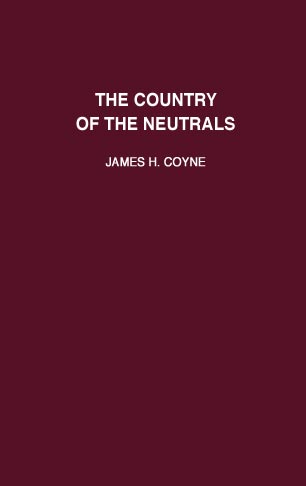 Order online and
receive a 10% discount!